Come support our candidates!
Get-together and Fundraiser
You're invited!
Saturday, Oct 8th 3-5pm
Dan and Becky Brandborg's house
620 Fish Hatchery Rd (The Fish Hatchery)
Hamilton
Refreshments provided. Bring "finger food".
Not in District 43? Already donated?
Come anyway, he'd love to see you!
Proud Democrats, we are not afraid. It's time to be heard.
Let's speak with a clear voice: this is our Republic
and we are going to defend it!
Now starts the advertising campaign and you know its expensive.
A little quarter page ad is more than $500.

How would you like to see me quoting Liz Cheney on
why this MAGA stuff has to stop?
~ John Schneeberger
Welcome, Scott!
Scott Weaver is the newest member of the RavDems Central Committee.
Scott is a passionate Democrat, determined to revive our democracy through patience and tolerance.
Scott and wife Amy know more than most about capitalism around the world. They began their adventure together near Hong Kong while on assignment to India and China for the Bombay Company, a Texas-based importer. They brought this knowledge home with them to Hamilton, where his family resides.
Scott keeps himself busy working with the Ravalli Democrats, writing excellent letters to the editor, and building our team. His main entertainment is listening to music (rock n roll, old and new) on his vinyl collection, fishing & hiking in our beautiful rivers and mountains and enjoying the great Chinese food Amy whips up.

RavDems Voting list:
Monica Tranel, 1st Congressional District
Jim Rice, Supreme Court #1
Ingrid Gustafson, Supreme Court #2
Howard Recht, District Courtt Judge
John Schneeberger, State Senator District 43
Rosan Stover, State Representative, District 85
No vote, State Representative District 86 (Anne is moving)
Will Lovett Moore, State Representative District 87
Ko Moua, State Representative District 88
No vote, County Commissioner #1
No vote, County Commissionere #3
Regina Plattenberg, Clerk and Recorder/Superintendent of Schools
Steve Holton, Sheriff
Bill Fullbright, County Attorney
Dan Whitesitt, Treasurer
Jennifer Ray, Justice of the Peace #1
No vote, Justice of Peace #2
Your choice, Bitterroot Conservation District
NO Constitutional Amendment 48
NO Legislative Referendum No. 131
YES Ballot Question Open Lands Bond
LR-131 threatens doctors and nurses
LR-131 threatens doctors and nurses with a felony, a $50,000 fine, and up to 20 years in prison for offering compassionate palliative care to families dealing with tragic pregnancy complications, including situations where a newborn infant cannot survive.
Congrats to our Raffle Winners!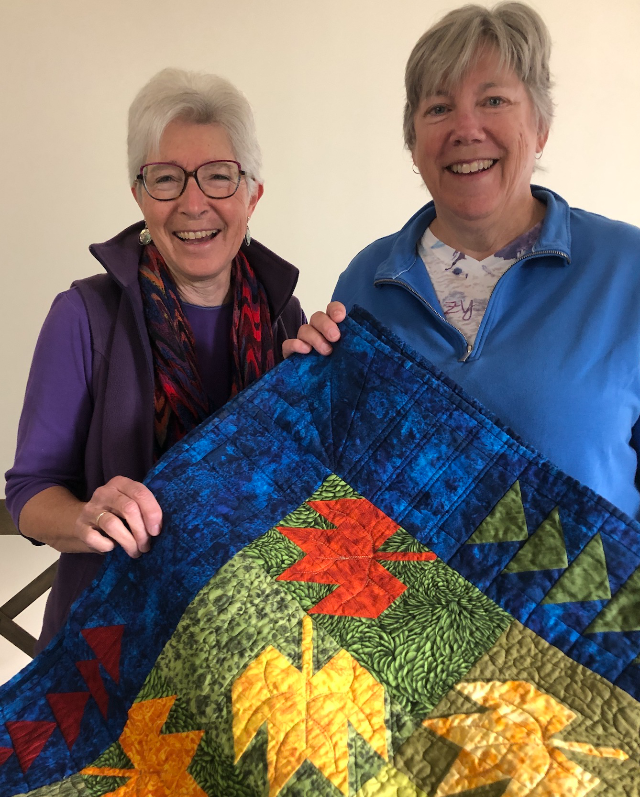 Peggy Tonon - raffle winner with quilt maker Lynn Larson & her beautiful quilt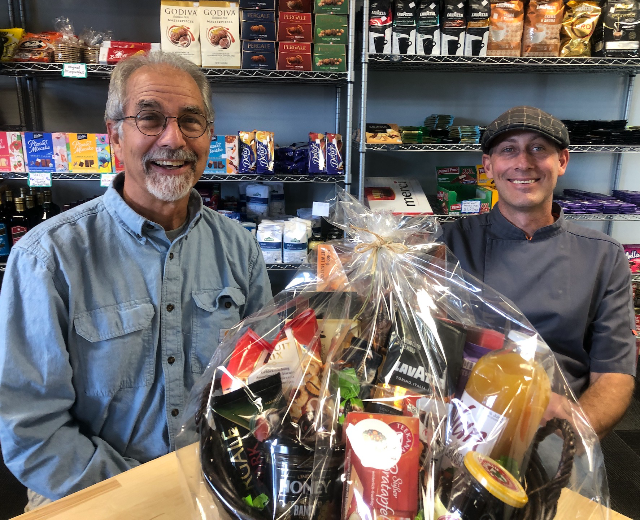 John Schneeberger - raffle winner of Seppi's delicious tray


Burgers N Beer

Yum & yum!

Get together with our North Valley Dems,
Thursdays, 4-6PM
Backyard Taphouse,
281 Rodeo Dr, Florence
Coffee with Friends RETURNS in November


Tuesdays at 10am


River St Dance Theater
421 North 2nd St.
Hamilton